Victoria Stroz, MA, LPC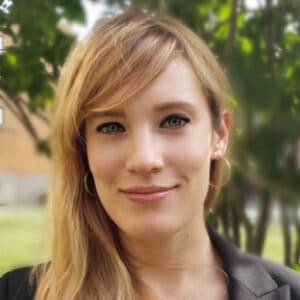 As a psychotherapist, I work with clients to validate their struggles, help them understand past patterns and motivations, derive new insights, and ultimately lead to commitment-driven change. I believe all people understand their needs and wants inherently, and therapy can serve as the conduit to better understand and elicit the best approach for each individual, allowing them to advocate for the future they imagine for themselves.
Therapy is a collaborative effort and I seek to walk beside clients, engaging and encouraging them through a strengths-based approach that facilitates understanding and fosters change. I believe treatment becomes most effective when clients feel comfortable with their clinician, and as such, I prioritize the relationship first, utilizing compassion, feedback, and a bit of humor to build trust and develop rapport.
I earned my Master's degree in Clinical Mental Health Counseling from Adler University and my Bachelor's degree in Finance from Villanova University. I spent my early career in human-centered roles including human resources, career advising, and coaching before pursuing my degree in counseling. As a mental health therapist, I utilize an integrative therapeutic approach that incorporates Acceptance and Commitment Therapy, mindfulness techniques, and Cognitive Behavioral Therapy. My therapeutic style is open, approachable, and non-judgmental, empowering clients to make changes best aligned to their values.
---
Pronouns
she/her/hers
---
Selected training and affiliation
Association for Contextual Behavioral Science (ACBS) Member
Illinois Counseling Association Member
40-Hour Sexual Assault Certification
Columbia Suicide Severity Rating Scale Certification
Myers-Briggs Type Indicator (MBTI) Practitioner
Mind, Body, and Meditative Practices in Counseling Course
Counseling Older Adults & Families Course
---
Key beliefs
We are all worthy of love and acceptance, exactly as we are.
Self-love, compassion, and patience create the foundations towards healing.
Even though progress may appear slow-moving on the surface, every small step we put in motion aids in our growth.
Finding small moments of gratitude, even in our darkest days, can help us feel more present and connected to the world around us.
---
More about me
I love listening to my favorite songs on repeat and singing along.
Volunteering regularly and giving back to others feeds my soul and brings me fulfillment.
Traveling, particularly experiencing new cultures and cuisines, broadens my perspective and builds connectivity to the world around me.
Nothing brings me more joy than a warm cup of coffee and a good book.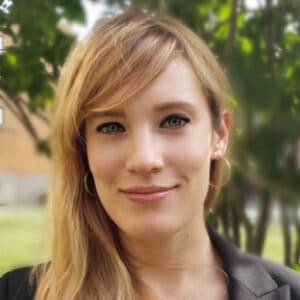 Recent Posts by Victoria Stroz, MA, LPC
Victoria is a psychotherapist at Wildflower. She earned her Master's degree in Clinical Mental Health Counseling from Adler University and…
Read More
Living through a time of massive uncertainty and change can rattle the most steadfast of people. Now, compound those feelings…
Read More